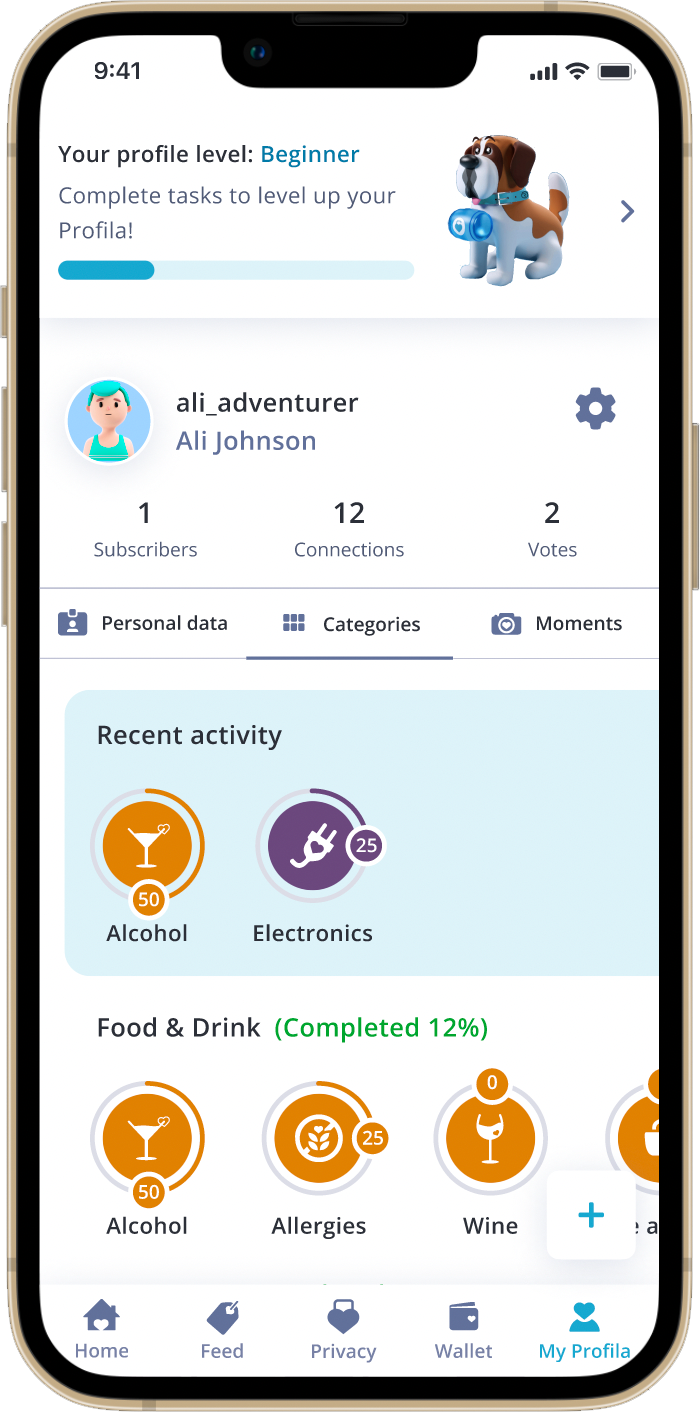 Evergreen, accurate and relevant customer data
Zero Party Data
Personal & psychographic data, direct from your customer. Access each customers Profila dataset in your Lists through a monthly subscription.
Features
Personal Information

ie. Name, email, address

Personally Identifiable Information

Mobile No., IP Addy., Social ID., Biometric Data (if provided by each individual).

Psychographic data from 20+ Categories of Surveys, updated with questions monthly

Insights from surveys completed for marketing categories ie. Food & Drink, Automotive, Sports etc.

Coming in 2024: Decentralised IDs for your customers and your Brand.

Having a decentralised ID issued to your customer and your brand ensures absolute privacy in your relationship with your customers.